Innovative Products for the Auto Body Industry. PROLific Automotive Products serves the auto body industry by creating and providing automotive repair shops with innovative and useful tools and equipment, as well as management and marketing aids for their business.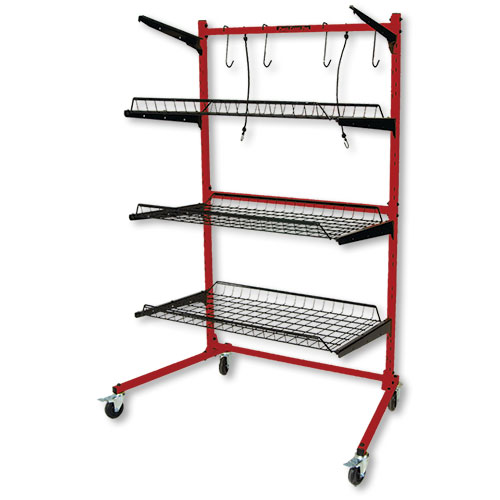 Parts Caddy PRO
The Ultimate Parts Cart! Heavy-duty steel construction with premium quality features and benefits. Use for vehicle teardown, portable storage, load parts directly from delivery truck and more. Different options allow you to customize the Parts Caddy Pro for your specific needs.
Shop Parts Caddies
Bumper & Door Stands
The Bumper and Door stands allow you to stack, store and move bumpers around the shop with ease. Begin increasing production and eliminating damaged and misplaced parts.
Shop Bumper & Door Stands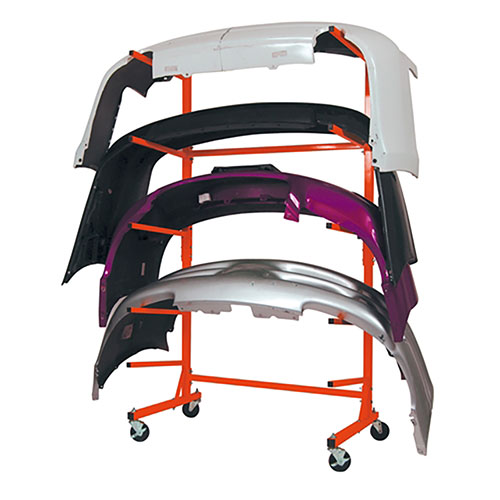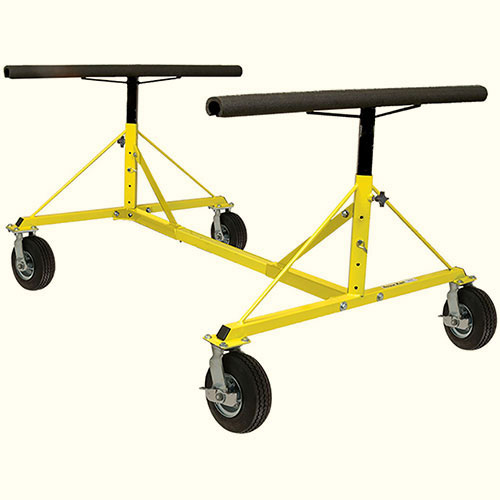 Pickup Bed Dollies
Moving a bed dolly is now a one-person job. Easily transport, repair, and store pickup beds with our assortment of bed dollies. Our multi-use dolly can also be used for holding frames and bodies. All are constructed from powder coated, heavy-duty steel and have easy rolling wheels. The Pickup Pal is the perfect companion to our bed dollies. Attach it to your engine hoist and easily remove pickup beds and place them on a bed dolly. All designed for rugged shop use and increasing productivity.
Shop Pickup Bed Dollies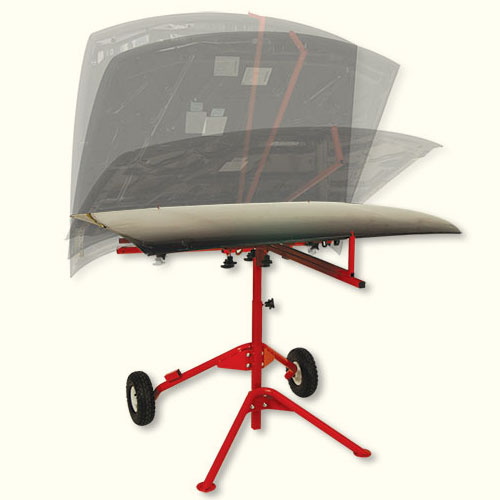 Paint Stands
Securely hold doors, fenders, hoods and other body panels for repair, prep, paint and more. Infinite adjustment allows for setting the panel at the perfect angle. Large, heavy duty-wheels allows for easy mobility. Move from repair to prep to paint and back to vehicle without ever having to remove part from the Paint Stand. Optional accessories allow you to hold multiple panels at the same time and pickup tailgates. Powder coated heavy-duty steel construction insures years of rugged use. Most shops have two or more to greatly increase productivity. MADE IN USA
Shop Paint Stands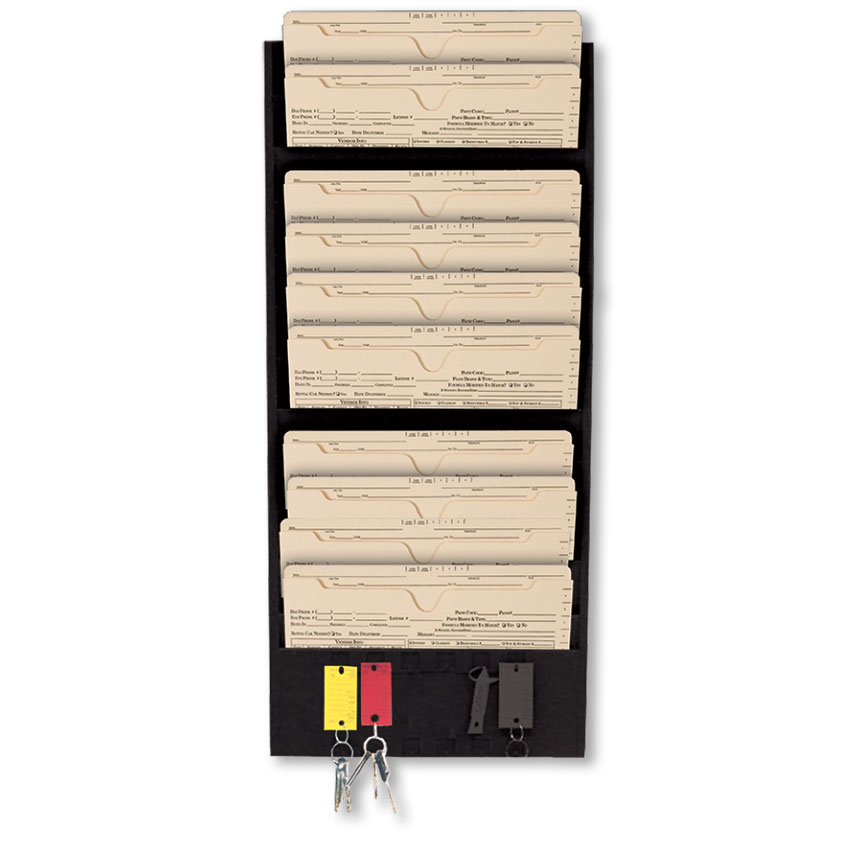 Repair Order Racks
Increase efficiency within your auto body shop by utilizing one of our convenient repair order racks. A variety of options are available to perfectly fit your specific needs. Find standard, jumbo and swivel racks available with multiple versions featuring a range of pockets that perfectly store job folders and jackets. Many of our racks even have hooks so that you can store the vehicle key right along with the repair order forms and documents.
Shop RO Racks
Vehicle Movers
Easily and safely move disabled vehicles with our assortment of automotive dollies. Move from parking lot to work bay to paint booth and more. Different models available to accommodate different disabled situations. Solid steel construction and easy rolling wheels allow them to handle most vehicles and give you years of trouble-free performance.
Shop Vehicle Movers