Automotive Spray Booth Powder Coating
Speak to One of Our Specialists Today! 800-382-1200
8:30am - 5:00pm CST, Monday - Friday
Benefits of Powder Coating Paint Booths
A very popular option for our automotive paint booths is the powder coated finish. All of our booths are constructed of 18-gauge galvanized steel, which is durable and rust resistant. Galvanized steel has a matte-gray finish. Our optional powder coated white finish has several advantages.
Increase your lighting and visibility up to 50%
Good spray booth lighting is crucial to getting a good color match on your paint jobs. The "porcelain" like white finish adds an overall "brightness" on the inside of the booth. This will give you much better visibility helping you get the best paint job possible.
Easier to clean and remove overspray
The "gloss" like finish is much easier to clean and maintain. This can save valuable time increasing your profits on every paint job.
Professional look and feel
Having a more professional look will impress your customers and could lead to more insurance work. It shows a level of professionalism that will make you stand out from other auto body shops.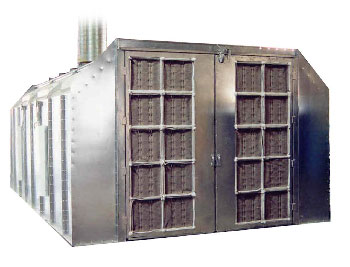 Galvanized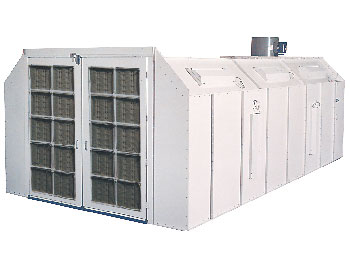 Powder Coated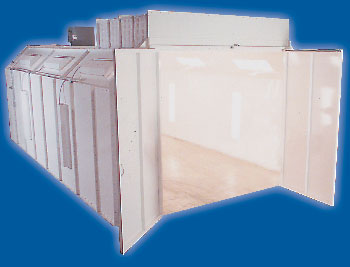 Powder Coated Inside